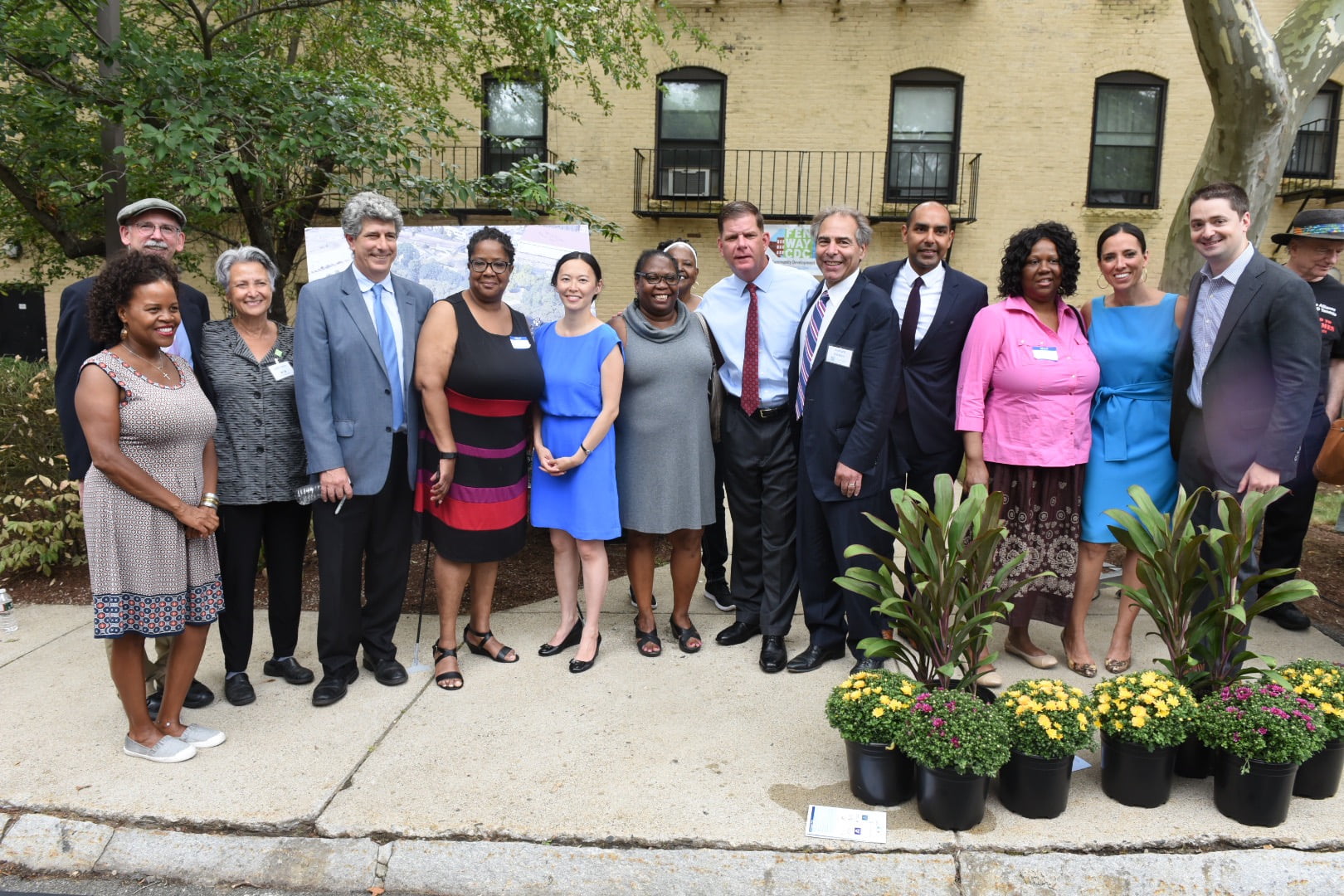 A partnership led by the Fenway Community Development Corp. will renovate and preserve affordability for 97 housing units in Lower Roxbury.
The Fenway CDC and development partner Schochet Cos. of Braintree acquired the Newcastle/Saranac Apartments at Columbus Avenue and Northampton Street in January. Affordability restrictions were set to expire as the former owners paid off the mortgage they received from MassHousing's 13A program, threatening displacement for residents of 97 units that could have been converted into market-rate housing.
"It took the city of Boston, the commonwealth, and numerous quasi-public entities, banks and investors to rescue these apartments," Leah Camhi, executive director of the Fenway CDC, said at a groundbreaking ceremony Wednesday. "The families at Newcastle/Saranac are now guaranteed affordable homes for years to come due to all their herculean efforts."
Funding was provided through Boston's inclusionary development policy off-site contributions from three projects: 1000 Boylston St., 60 Kilmarnock St. and 212 Stuart St. The policy requires developers who don't include income-restricted units on-site to make cash payments to support affordable housing in the surrounding area.
Additional funding came from the city's Department of Neighborhood Development, the Boston Planning & Development Agency, Massachusetts Department of Housing and Community Development, MassDevelopment, MassHousing, Massachusetts Housing Investment Corp. and the Community Economic Development Assistance Corporation.
Members of the project team include The Architectural Team, attorneys Klein Hornig and Holland & Knight, Keith Construction, development consultant David Levy and Community Square Assoc.