CEDAC is not alone in our efforts. Together with our public and private partners, we have overcome challenges and continued to move forward in our work to best support and advance affordable housing and early education and care projects. This year's report will highlight this work and celebrate our strengths. We have been nimble when it was needed, creative when it was required, and driven in all manners of our work. But there is no denying that the need is still greater than ever.
The challenges of the communities we serve are as diverse as the populations that comprise them. As issues of racial injustice continue to be at the forefront of the conversation, embracing diversity has taken on an increasingly important role in our organization and our work. In 2021, CEDAC added racial equity as its own focused element in our business plan to help advance our mission. We recognize that it is not enough to prioritize diversity and inclusion in our leadership and staffing. This is why we have also re-examined how our work serves diverse populations and communities and, in collaboration with our state and local partners, focused on how to increase the use of minority-owned businesses (MBEs) in the development and operation of affordable housing. We are incorporating this thinking into our decision making as we explore and identify project opportunities throughout the Commonwealth.
In 2021, we have witnessed increasing numbers of individuals and families in need of housing, mental health support, substance abuse treatment, and continued complications such as staffing and labor shortages due to the COVID-19 pandemic. But this community continues to persevere. 2021 brought to Massachusetts the first hotel conversion to permanent supportive housing project, The Roadway, that will soon house 69 individuals who have experienced homelessness and have long-term impacts on the work. It is a model that has proven successful, and we look forward to working with our partners to replicate its success in the future.
CEDAC has been proud to partner with the Baker-Polito Administration in their commitment to strengthening the affordable housing sector. We have helped deploy capital funding programs that are making new, much-needed projects throughout the Commonwealth possible. But the Commonwealth is at a critical crossroads as the need – and demand – for housing and services continues to increase – and CEDAC will continue its pivotal role working across housing and human services agencies to help meet this critical need.
Last year also brought to light what parents, families, and educators have long understood: high-quality early education and care is an essential component to community infrastructure and our state economy. Without child care, parents are left with limited options to go to work each day. The ongoing COVID pandemic illustrated that in a way we had never seen before. CEDAC's affiliate, Children's Investment Fund, celebrated 30 years of work in 2021 – a timely opportunity to reflect on three decades of technical assistance, investment, and changes and establish a clear path forward to succeed. While CIF has helped many child care centers transform their spaces, there are still so many more that need funding, resources, and training to sufficiently serve, care for, and educate children.
Recent federal ARPA funding directed to Massachusetts will bring an influx of resources and opportunities. CEDAC stands ready to assist and deploy these resources quickly while also providing programs with the support and training they need to make these projects a reality. Keeping diversity and inclusion at the forefront of our decision making, we will continue to help our partners identify and pursue projects that will ensure equity in the geography and populations served.
Roger Herzog
CEDAC Executive Director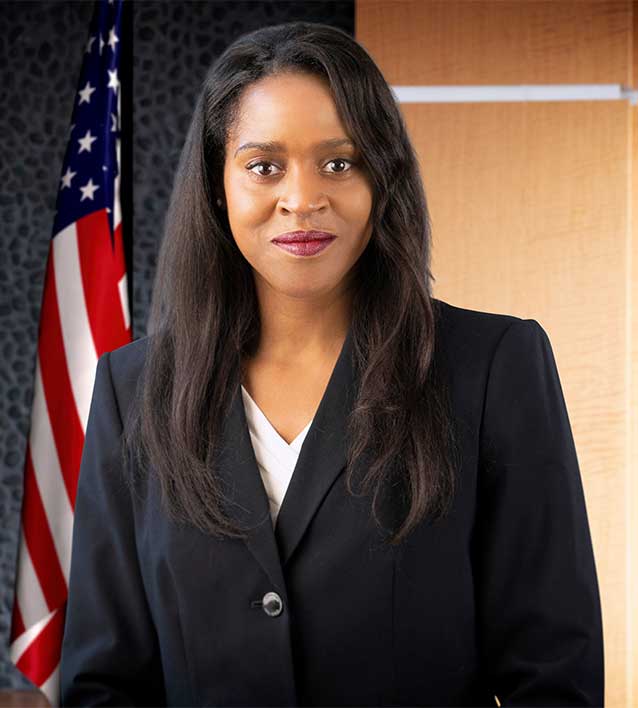 Jennifer Maddox
CEDAC Chairperson: Undersecretary, Department of Housing and Community Development