Home Modification Loan Program
Over the past 20 years, the Home Modification Loan Program (HMLP) has helped over 3,000 households finance home accessibility improvements to make it possible for individuals with disabilities and older adults to remain in their own homes and communities.
Step by Step: The Home Modification Loan Program
For more information, please call Susan Gillam at 1-866-500-5599.
Established by the Massachusetts Legislature in 1999, HMLP is a state funded loan program that provides financing to homeowners and small landlords for necessary home modifications such as:
Ramps and lifts
Kitchen and bathroom adaptations
Sensory integration spaces
Fencing
Hand rails
Brighter lighting
Widening of doorways
Flooring renovations
Creation of additional living space, including accessory dwelling units or in-law apartments
Loan Information
Loans up to $50,000 for property owners and $30,000 for owners of manufactured or mobile homes
0% interest rate
No monthly payments required
Repayment is required when the property is sold or transferred
Landlords with fewer than 10 units may be eligible for a 3% interest rate loan for a tenant
How to Apply
Click here to see our program materials in alternative formats and languages.
2.
Complete the HMLP Application
3.
Identify a Qualified General Contractor
Once the HMLP Application is complete, including the completed bid form by the chosen contractor, a program construction monitor will conduct an inspection with the homeowner and contractor. Next the applicant reviews and signs the loan documents.

Application Checklist »
Loan Terms (English) »
Once the mortgage is recorded, project funds can be requested by the homeowner. Loan funds are disbursed in increments based on invoices submitted throughout the modification project.
---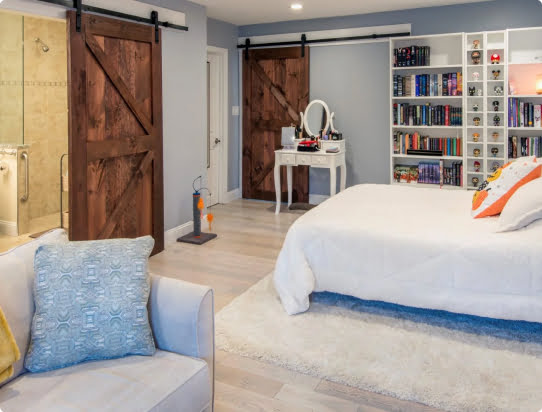 Studio Apartment Conversion, Fitchburg
HMLP helped the DeRosa/Silva Family to modify their home to create a studio apartment with an accessible bathroom and entrance for their daughter Valeria, who has Cerebral Palsy and uses a wheelchair for mobility.
Bathroom Adaptation, Sandwich
The Dykeman family took out a HMLP loan for their son, John with Muscular Dystrophy, to better access his familiar surroundings. The modifications included reconfiguration of their downstairs space for better wheelchair accessibility. The family also transformed John's living area to help meet his future needs and create a more independent space, with an accessible bathroom with a curbless shower, along with laminate flooring for ease of clean-up and additional storage and space for other medical equipment.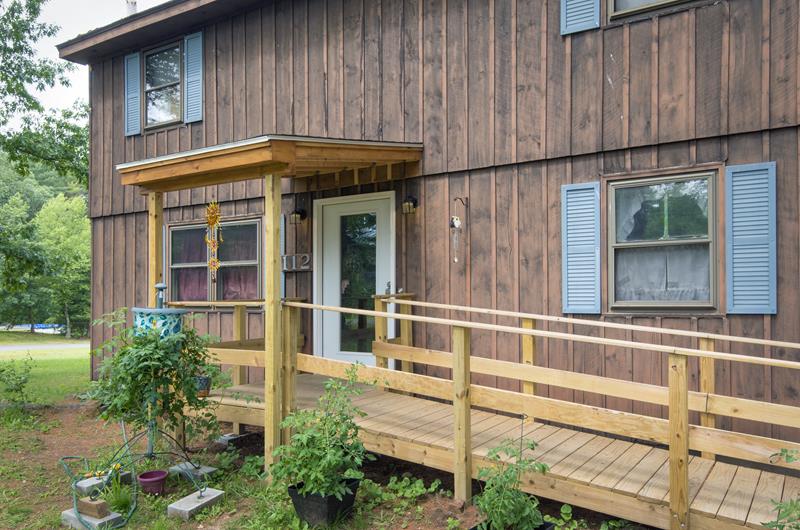 Accessible Entrance, Southampton
Ruth and Leonard Perrault learned about HMLP from the staff at the rehabilitation facility where Ruth was recovering from a recent amputation surgery. HMLP allowed them to completely remodel the existing bathroom and entrance to their home so it is wheelchair accessible. They describe the impact of these modifications as allowing Ruth to "feel less dependent on others" and has "significantly improved her spirits and outlook on life since the operation".