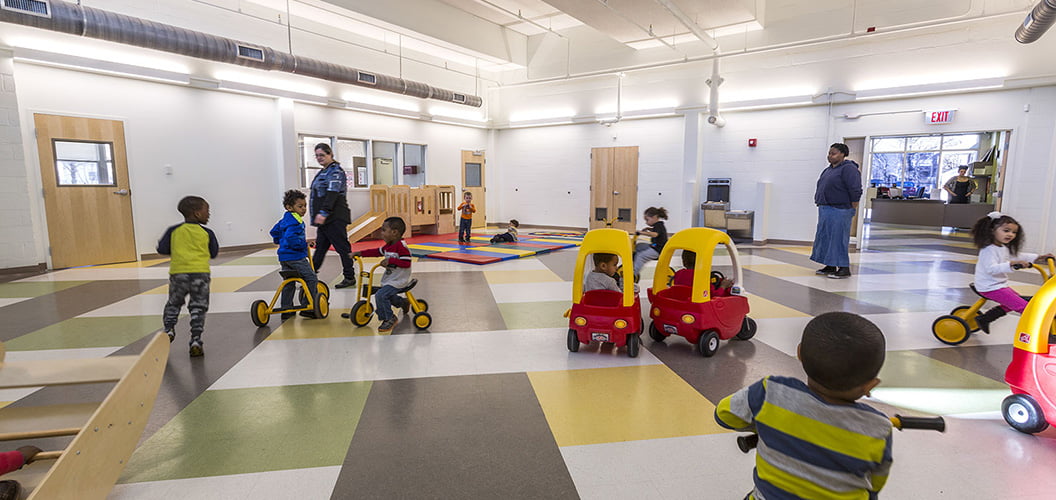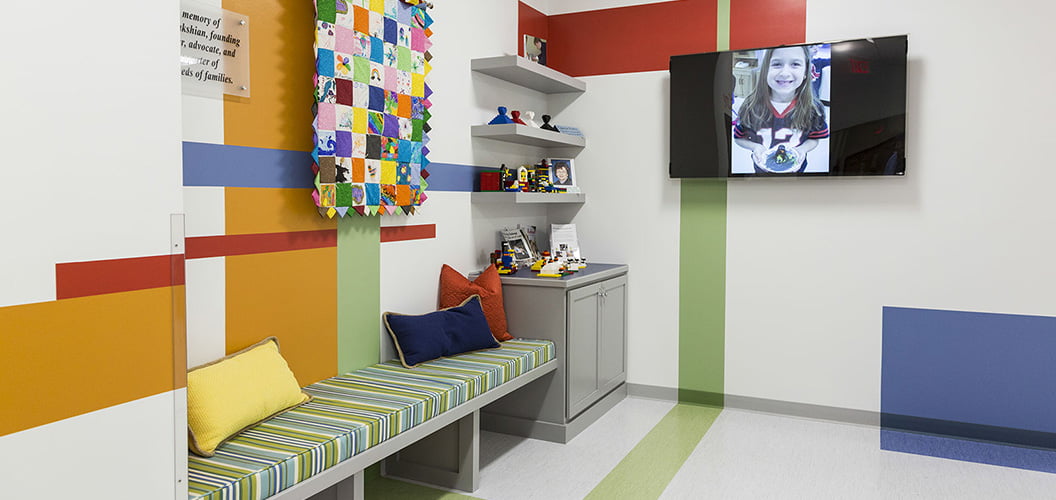 All children deserve the opportunity to learn and develop in well-designed learning spaces. We all understand that clean, safe and healthy environments are an important component of successful teaching and learning.
For over 25 years, Children's Investment Fund has been providing technical expertise and financing to non-profit child care centers planning to improve or expand their facilities. Our primary goal is to increase the supply and quality of child care facilities in Massachusetts. We offer high quality training programs, access to professional consultants and funding to pay for predevelopment expenses, acquisition of property and permanent financing.
We are excited to share with you our website. If you are a non-profit organization, we look forward to helping you turn your vision of high quality space into a reality.

Theresa Jordan
Director of Children's Facilities Finance
Peg Sprague
Board President, Children's Investment Fund
"Children are in care during the most critical years of their lives, and it is important that they have magical, inspiring places that are designed just for them."
Making an Impact: CEDAC's 2019 Annual Report is Now Available Online

CEDAC is pleased to share our FY19 Annual Report, which features our work with our community development partners over the past year.  This report looks at CEDAC's active role as the technical assistance provider to the state's non-profit community development sector, and the year in which we celebrated our 40th anniversary. We highlight our work in developing and preserving affordable housing, with a special focus on housing, combined with access to supportive services, that stabilizes and improves the lives of residents. Read the FY19 Annual Report

The Paycheck Protection Program and Accessing Support: An Update for Child Care Providers

Children's Investment Fund is launching a technical assistance effort with the Department of Early Education and Care (EEC) to help the ECE/OST field with the U.S. Small Business Administration's Paycheck Protection Program (PPP). On Monday, April 27, the second round of funding for the PPP ($310 billion) became available to small businesses  but the funding is in high demand and is expected to go quickly. On Friday, April 24, EEC hosted two webinars featuring Children's Investment Fund, CliftonLarsonAllen, Goodwin Procter, and Clarendon Early Education Services. Read INSITES

A Message from the Children's Investment Fund

All of us at CIF hope that all of you are staying safe and healthy during this unprecedented public health crisis. We thank you for your ongoing commitment to caring for and educating the children of the Commonwealth. As of March 16th, the CIF office has closed and all staff are working from home. We look forward to resuming normal operations as soon as it is safe to do so. Meanwhile, we want to reassure you that staff remains committed to working with Early Childhood Education and Out-of-School-Time (ECE/OST) organizations on their facilities projects. Read more