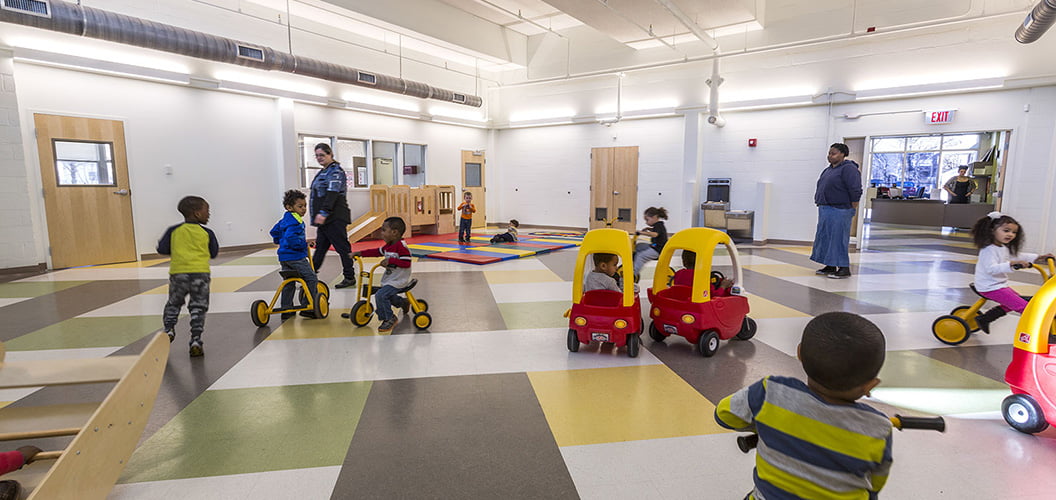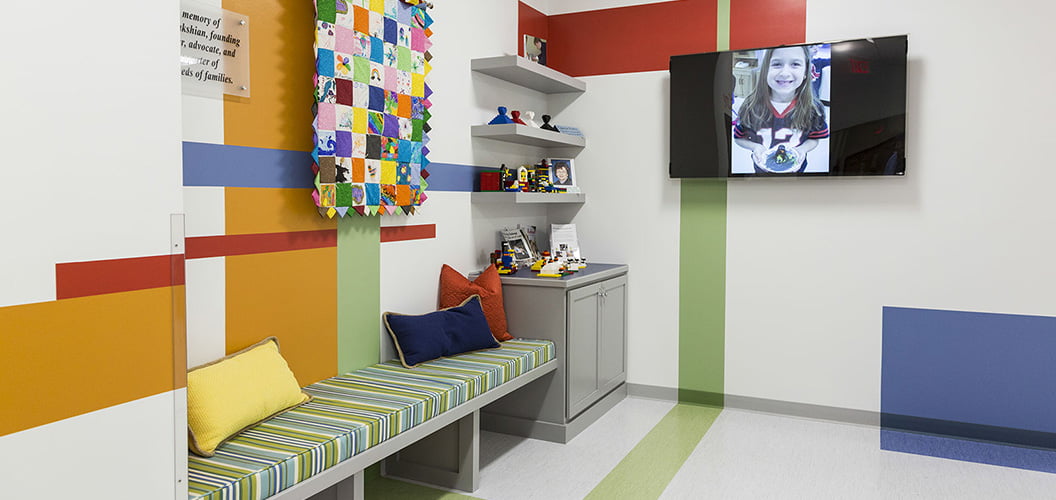 All children deserve the opportunity to learn and develop in well-designed learning spaces. We all understand that clean, safe and healthy environments are an important component of successful teaching and learning.
For over 25 years, Children's Investment Fund has been providing technical expertise and financing to non-profit child care centers planning to improve or expand their facilities. Our primary goal is to increase the supply and quality of child care facilities in Massachusetts. We offer high quality training programs, access to professional consultants and funding to pay for predevelopment expenses, acquisition of property and permanent financing.
We are excited to share with you our website. If you are a non-profit organization, we look forward to helping you turn your vision of high quality space into a reality.

Theresa Jordan
Director of Children's Facilities Finance
Peg Sprague
Board President, Children's Investment Fund
"Children are in care during the most critical years of their lives, and it is important that they have magical, inspiring places that are designed just for them."
Spring Newsletter

Happy Spring! These past few months have been a particularly exciting time for CEDAC, as we've had a chance to look back at 40 years of strengthening communities in Massachusetts.  We culminated this milestone at CEDAC's 40th Anniversary Celebration on March 14th at MIT's Samberg Conference Center, where we honored Mel King for his foundational work in the 1970s that led to CEDAC's creation. Read the Spring 2019 Newsletter

CEDAC Celebrates Its 40th Anniversary At Event Honoring Mel King

"Teamwork makes the dream work." Mel King, legendary community activist and former state representative, invoked this phrase as he concluded his remarks at our 40th anniversary celebration on March 14th.  And Mel did not just speak these words, but rather inspired the audience to chant them together with him. Read INSITES

CEDAC 2018 Annual Report Now Available Online

CEDAC is proud to celebrate 40 years of strengthening communities across the Commonwealth. This year's annual report reflects on how the vision expressed in CEDAC's enabling statute of 1978 has evolved into a robust pipeline of affordable housing and community development projects sponsored by a thriving non-profit sector. Read the 2018 Annual Report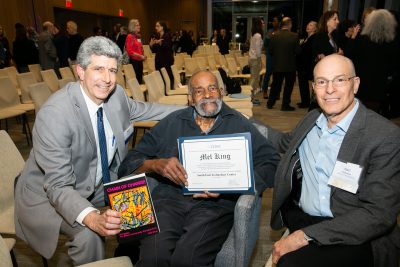 Honoring Mel King
/
On March 14th 2019, the Community Economic Development Assistance Corporation (CEDAC) honored Mel King at its 40th anniversary celebration at the MIT Samberg Conference Center. King -- a community organizer, former State...
Tweets