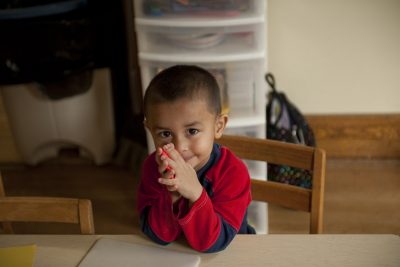 Evolution of the Fund: A Look Back With Viki Bok
/
At INSITES this week, we continue our series of spotlights on previous directors of the Children's Investment Fund ("the Fund"). Today, Viki Bok, the organization's second director, reflects on how the Fund's role i...
Horizons for Homeless Children and WaterMark Devel...

/

State-of-the-Art building will provide critical social and early education services to homeless children and their families

Design Guidelines for Construction or Renovation of Facilities for Early Education and Out-of-School Time Programs

Published By Children's Investment Fund

Date May 2017

The Design Guidelines present standards and best practices unique to early childhood education (ECE) and out-of-school time (OST) facilities. The guide was created to be a resource for organizations applying to the Early Education and Out of School Time Capital Fund (EEOST), however the information is useful for all ECE and OST facilities in Massachusetts. Children's Investment Fund worked closely with the Massachusetts Department of Early Education and Care on the creation of guidelines.